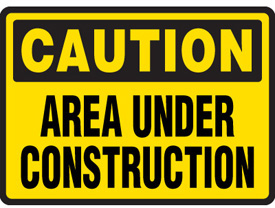 To see what is expected you can read and view Elilai Davis rodeo blog post.
Process:
Attend one complete rodeo at Bell County Expo Center start by shooting before the rodeo in the parking lots then around and throughout the arena.
When shooting take multiple lenses with you like:
Canon 70 – 200mm f/2.8
Canon 300mm  f/2.8
Using the standard 18-200 f/3.5 or 18-135 f/3.5 you want have enough light coming into the camera. Your shutter speed will have to be set too low and you'll get a LOT of blurred images.

Rodeo's are normally done in the following order:
Bareback riding – BC
Mutton Bustin – RC
Steer wrestling – RC
Team roping – RC
Saddle Bronc riding – BC
Tie-Down roping – RC
Clown act
Barrel Racing – BC
Bull riding – BC
BC – Bucking Chutes
RC – Roping Chutes
If shooting with the 300mm lens you will want to be at the opposite end of the arena to get the best shots. Shooting on floor level will place alot of black in your backgrounds. Going to the top rows of the arena will allow for more dirt to be in the photo backgrounds.
Shooting next to Bucking Chutes during the events you want a lens that allows for wide and zoom capabilities and low f/stop.
Settings:
Shooting with each lens this is where you need to sit or stand:
Canon 70-200 — Sit on the floor nearest the last mat on the wall in one of the corners of the gym. When changing ends go to the corner diagonal to where you are sitting. ISO probably 4000 – 5000, shutter speed no lower than 300.
For a different view go the the balcony or top row of the bleachers to shoot the game.
Tamron 24-75 — Stand at the corner of the basketball court where you are in line with the basketball backboard. Shoot both vertical and horizontal. Only shoot when the players are within your half end of the court. Don't shoot at the opposite basket, your shots will be awful.
Canon 8-11 fisheye or Takina 11-16 wide angle — Sit directly under the goal. Shoot only when the players crash the backboard, chasing a ball coming your way, or line up for free throw. ISO 3000 – 5000 and shutter speed not slower than 300.
When done Ruthlessly Edit (delete) your images down to your top 100 images.
Required:
Find and edit your best 15 images (you'll find it's easy to get 15 images if you shot the entire time of the game).
Post your best to a blog post on your blog by January 21st.
Also post up your other 50 best images to a Pixiset.
On your post discuss the following questions:
Lighting issues.
Speed issues. Of the game and of the camera.
What the process of shooting indoors vs. football/soccer.
When you checked and got your first good image.
Total number you actually shot and total that were actually really worth keeping.
What you could have done differently for an image or event.
Lenses used? Which was your favorite.
The camera settings. Light, ISO, shutter, etc.
The amount of time editing. Time taken on site to edit images.
Spray and pray. Or waiting to shoot.